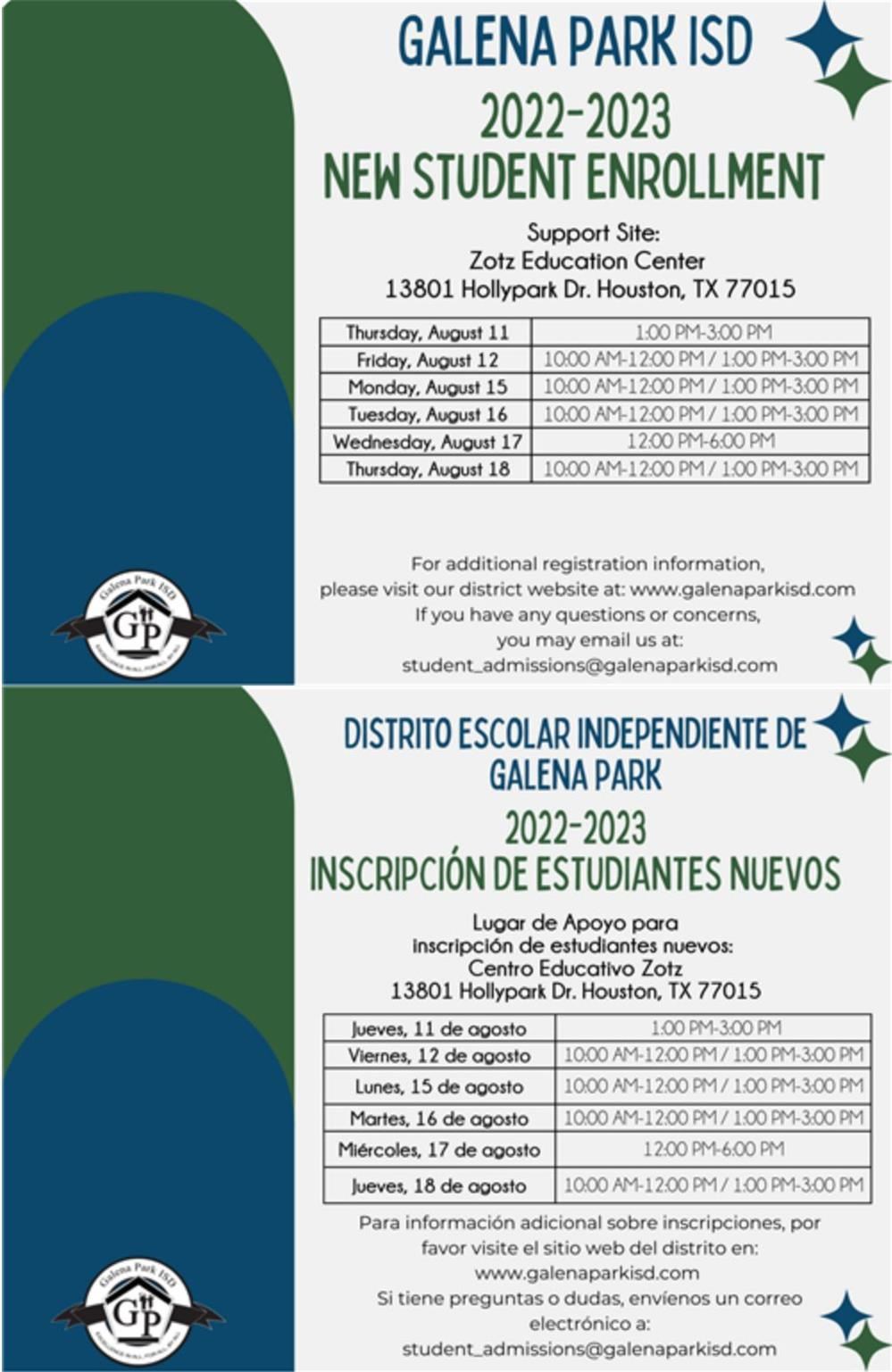 Green Valley Elementary News
Please click the text above to select a date and timeslot to register your child. Please make sure you bring all necessary documents.

ACE summer camp at Green Valley is open to all current 2nd - 5th grade students on a first come, first serve basis.

We will use this page to promote GVE to the public and to share information that may be relevant to our extended community.

Green Valley Elementary has partnered with Communities in Schools (CIS) to bring the After-school Center for Education (ACE) program to our campus. Enrichment activities are also offered to parents of students who participate in the program.
District Announcements
As we navigate the 2022-2023 school year, we will continue to provide you with the latest updates. We hope you will take the time to read over this newsletter carefully.

As of August 26, 2018 all school districts are subject to the Commissioner's new rules regarding the removal of a disruptive person from a campus. More information regarding this new rule can be found in Chapter 37, section 37.105 of the Texas Education Code, which addresses: Unauthorized Persons, Refusal of Entry, Ejection, and Identification.

Galena Park ISD regularly provides mass notifications to parents, guardians, students, and faculty regarding weather closures, threat situations, event scheduling, or to provide other important education-related information. These messages not only drive positive educational outcomes, they can also save lives. Upcoming Events Sep 04 Varsity volleyball: GPHS vs. Aldine Eisenhower 6:30 PM Varsity volleyball: NSSHS vs. Davis 6:30 PM Sep 07 Varsity volleyball: GPHS vs. Crosby 6:30 PM Varsity volleyball: NSSHS vs. La Porte 6:30 PM Varsity football: NSSHS vs. FB Ridge Point 7:00 PM View Full Calendar Follow Us Tweets by @GalenaParkISD
Daily Bell Schedule
Daily Bell Schedule

---

Doors Open
7:00 am

Breakfast Served
7:00 – 7:35 am

Tardy Bell Rings
7:35 am

---

NO EARLY CHECK-OUTS AFTER 2:30 PM

---

Dismissal Process Begins
3:05 pm

Students Dismissed
3:15 pm

---